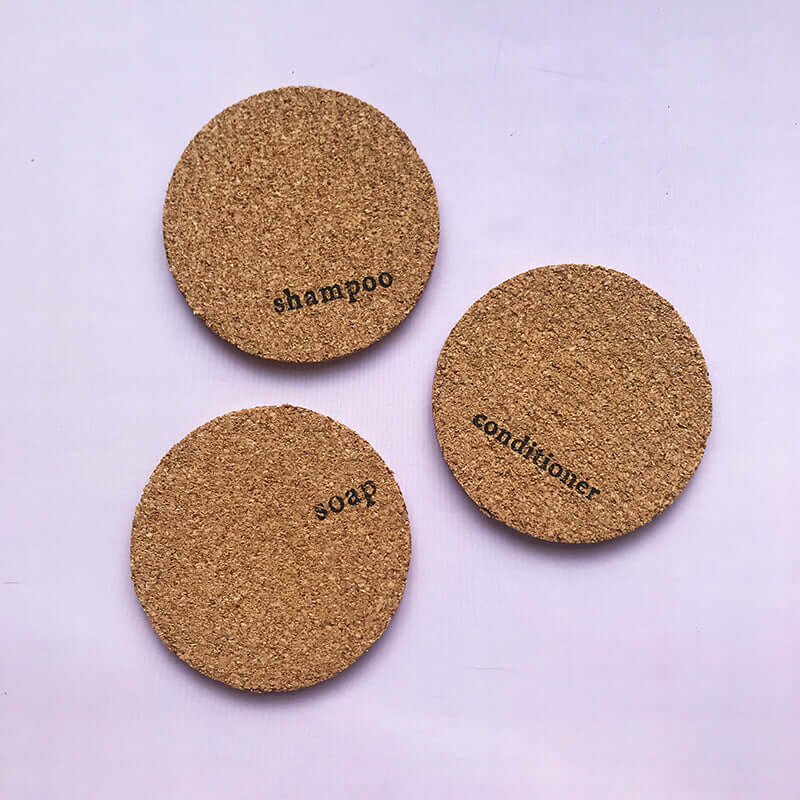 Cork resting mat | keep your bar dry between washes
Rest your solid bars and allow them to dry between uses. Very simple and very sustainable shampoo bar holder, or any other solid bar. Choose from 'shampoo', 'conditioner' and 'soap' to help you tell which bar is which when they're unpackaged.
Saves bathroom surfaces from soapy puddles, too. The mats are from cork which is highly sustainable, natural, renewable and waterproof. 
Best used with our zero waste Shampoo bars and Conditioner bars, suitable for use with our other products, too.

Top tip: if you're short on space, one mat will hold two bars placed vertically.
After using your product, shake off any excess water then place on the mat in a dry place. Cork is waterproof, however as is a natural and biodegradable material so it will slowly degrade over time.
9.5cm diameter.