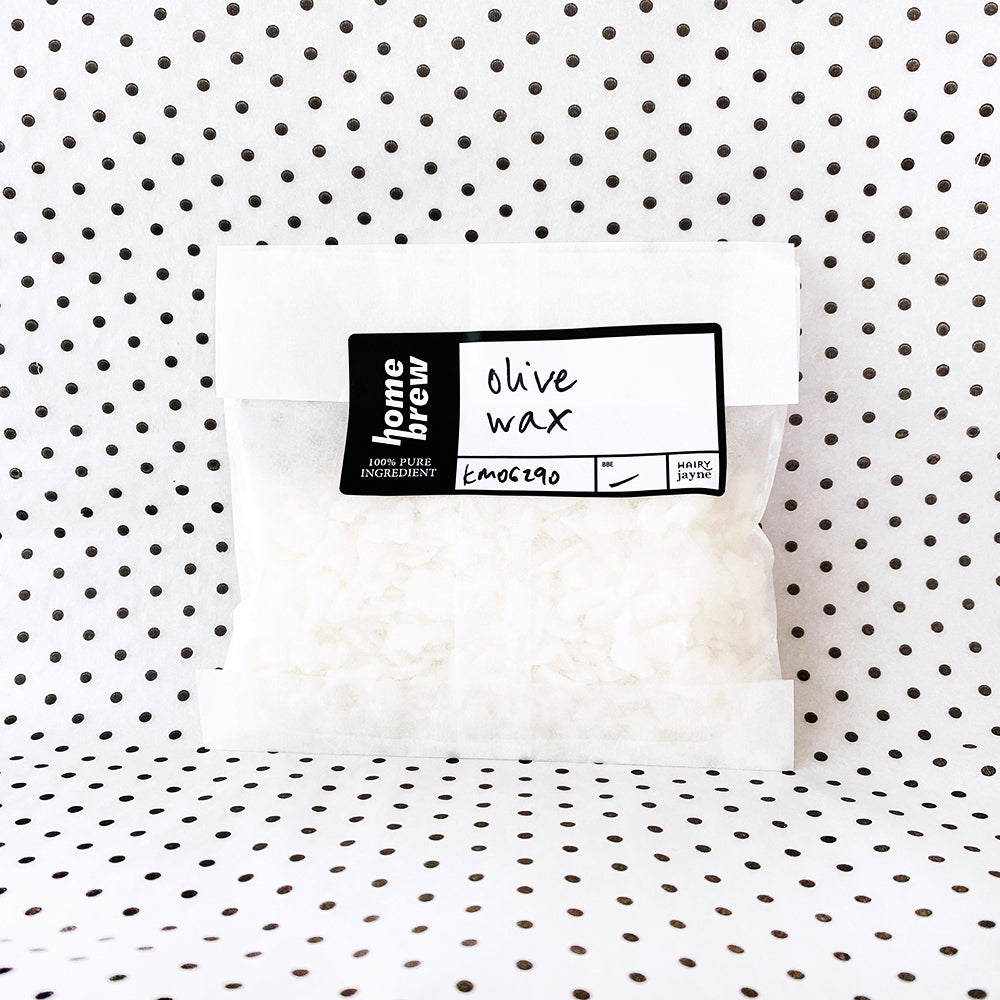 Plant based wax | cosmetic grade olive wax
Olive wax is a pure, hard wax with a high melting point, perfect for making solid perfumes and other DIY beauty products. With moisturising properties, olive wax an excellent vegan substitute for beeswax. 
Olive wax is obtained by blending different fractions of olive oil and is odourless with a non-greasy feel. A great wax for home made beauty products. Olive wax is part of our Home Brew range of 100% pure ingredients in zero waste packaging. It is an ingredient in our free Make Your Own Natural Solid Perfume recipe download.
50g (makes 5 of our solid perfume recipes).
Botanical name:  Olea Europaea