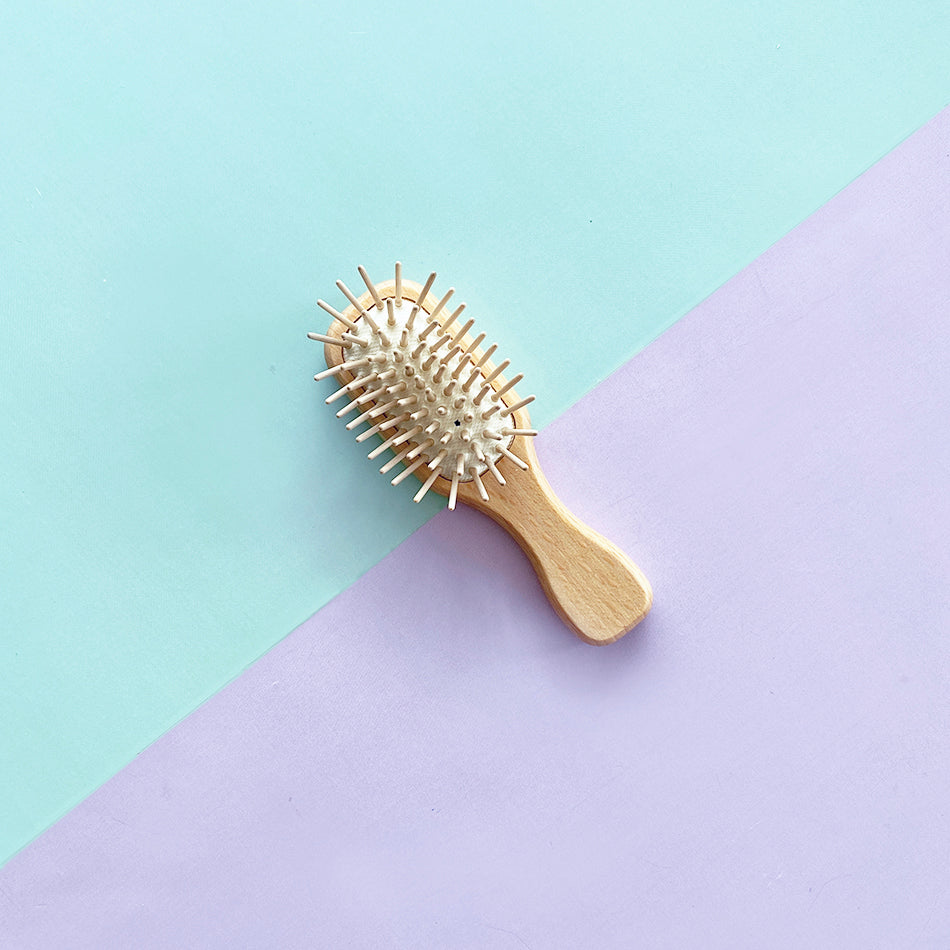 Mini wooden hair brush | plastic free travel brush
A mini wooden hair brush that's perfect to keep in your bag for on the go. A compact  sized hair brush with a beech wood handle and wooden pins. A great plastic free hair brush for children, too.
The smooth wooden pins on the hair brush are rounded, so they massage and stimulate the scalp. The pins of the hair brush sit on a rubber cushion that has one pin hole free, allowing airflow and movement of the pins. This puts the hair under less strain while brushing, keeping it strong and less prone to breakage. 
----- 
We're reducing carbon with Ecologi. 
A tree is planted for every product sold. 
-----
Responsibly and sustainably made in Germany for Ecoliving, from FSC® beech wood. A biodegradable travel hair brush. Makes a great plastic free kids hair brush, too, for children with lots of hair.
119mm long.