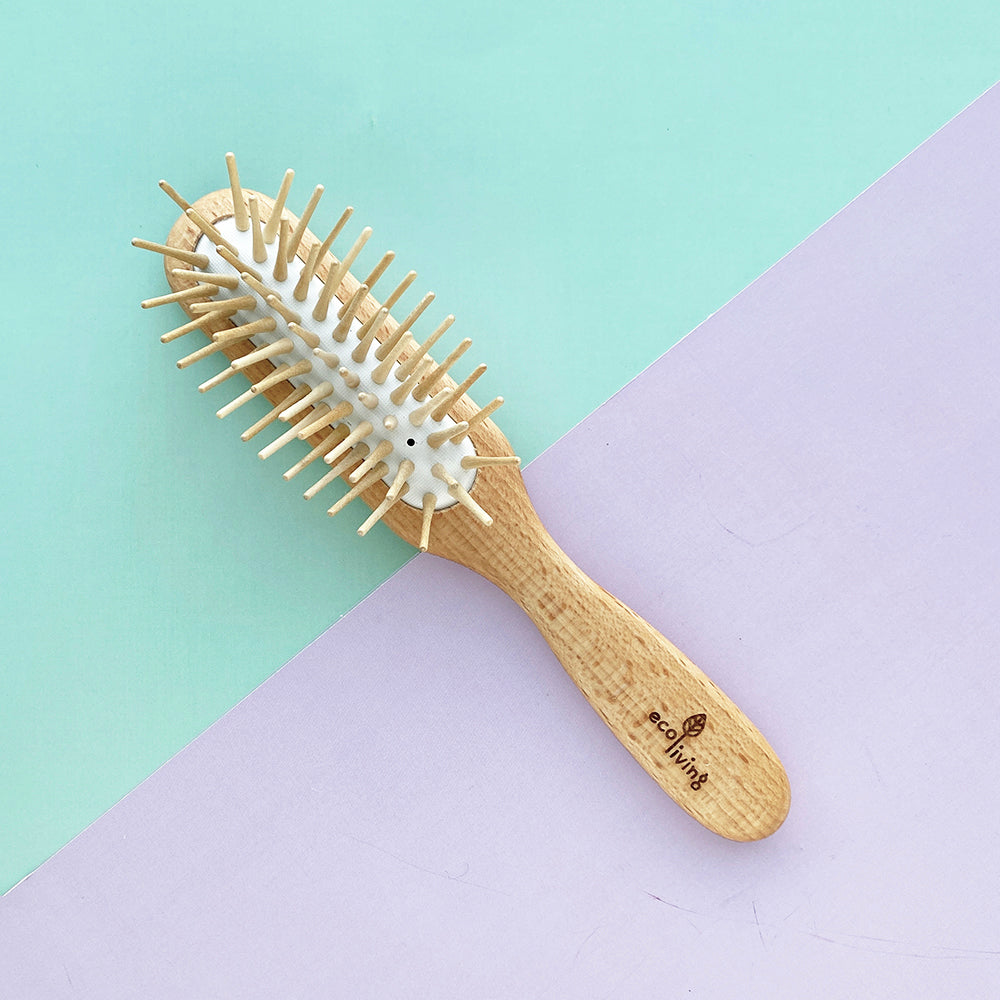 Rectangular wooden hair brush | natural + sustainable
A wooden hair brush with rectangular head and extra-long wooden pins. These longer pins are great for detangling and styling – especially when brushing thick hair.
The smooth wooden pins are long and rounded, too, to massage and stimulate the scalp. The hair brush has a rubber cushion for the pins that has one pin hole free, allowing airflow and movement. This puts your hair under less strain while brushing, which is less damaging and results in stronger hair. 
Responsibly and sustainably made from locally grown beech wood in Germany for Ecoliving. A great addition to your plastic free bathroom.
216mm long, with 25mm wooden pins.