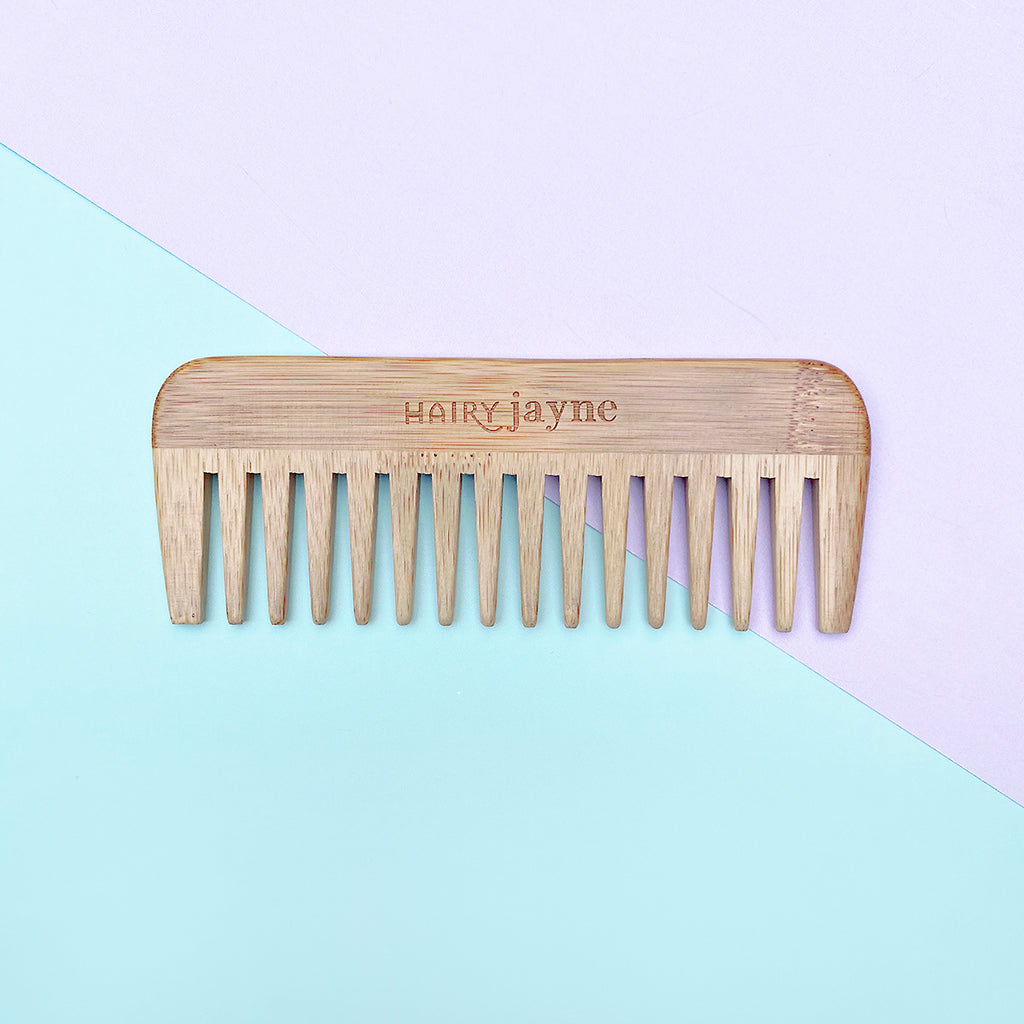 Bamboo detangling comb | plastic free, biodegradable
Use our wide tooth detangling comb to protect your hair from breakage. 
Designed for use when conditioning, to remove tangles gently. The smooth finish allows you to distribute your conditioner evenly through your hair without excessive pulling. 
Made from bamboo, it's a must-have for your zero waste hair care kit.
Best used with our Care products.
Bamboo is naturally sustainable, durable, water resistant and completely biodegradable. Keep dry between uses for a long life.